John Foley
Worldwide Keynote Speaker, TEDx Speaker, Bestselling Author, Corporate Trainer, Former Lead Solo Pilot for the Blue Angels, Stanford Fellow, "Mindset Master," Podcast Host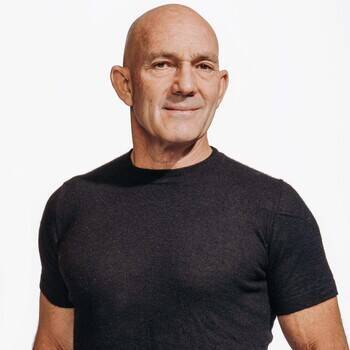 John Foley Text Reviews
John obviously did his homework. He knew how to take his presentation and mix it into our business to make it work and become functional for our people. That's huge a lot of times you have speakers who don't do that very well. He did it extremely well.
Debbie Tollifson, Director, Event Marketing - Ecolab
John combined stories about the Blue Angels with his leadership and business savvy, delivering a first class performance that both educated & enlightened. We recommend that you engage John for your event --you'll be absolutely thrilled that you did!
James Foxall, CEO - Tiger Paw Software
You had a terrific way of articulating your experiences to our group but more importantly, your message of teamwork and trust is exactly what I've been trying to coach at NextGen Healthcare. . . . Your talk was more on point that any talk I can remember.
Patrick Cline - Independent Information Technology and Services Professional
John was phenomenal. It was really exciting to see him use that debrief session and his expertise as a speaker to tailor the presentation to our audience it was very powerful. Teamwork makes the Dreamwork!!! Glad To Be Here!
Robin Butler, HR Manager - General Dynamics
This season we had participant number 3700, amazing to think that we have started to develop 3700 Leaders. We thank John for all he has done for this program.
Dianna Du Preez, General Manager - Mercedes-Benz Acadamy
In the 15 years I've been organizing this conference, I've never seen more audience outpouring of enthusiasm for a speaker.
Denise Marx, Vice President - National Association of Realtors
John connected with and inspired the leaders of our 700 person compliance staff to a degree I have never seen before.
Michael Silva, Global Compliance Leader - GE Capitol