Dr. Jackie Freiberg
International Best-selling Author, In-person and Virtual Speaker, Culture Coach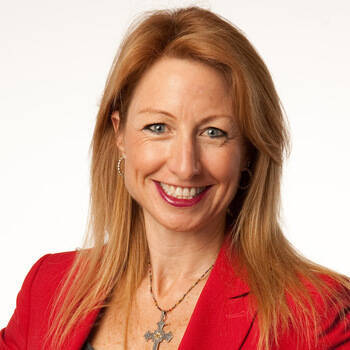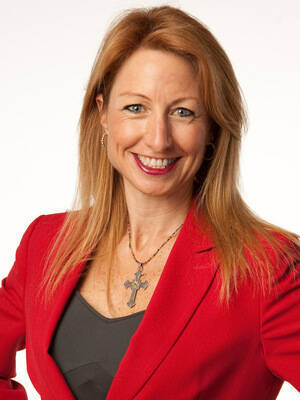 Dr. Jackie Freiberg Text Reviews
Everyone LOVED Jackie. Everyone felt like the message was customized and really hit home. She was extremely motivational and really made you go home and think outside the box.
Amreican Red Cross - Amy Odell
Jackie's presentation was motivating and insightful. It spoke directly to the kinds of things I want our managers to think of and act on within their local operations. Jackie's presentation was motivating and insightful.
Chad Dreier - The Ryland Group, Inc.
I thought Jackie was one of the best keynotes Hallmark has ever had at this kind of event. Our audience really needed to hear that a sound business concept, supported by caring, enthusiastic and committed people, is sure to succeed.
Mike Thomas - Hallmark
It was an absolute joy to hear you describe how we could lead with passion and hope. Your energy, insight, and powerful illustrations lit a fire under our leaders, and I am excited to witness the transformation that follows. We were impressed at how you tied your presentation in our theme for the retreat. We eagerly look forward to hearing from you and Kevin at our October Governance Conference and witnessing similarly impressive results with our board members.
President and CEO - CHRISTUS Health
Jackie's engagement with us and what we stand for was exceptional and definitely contributed in having a presentation that was tailor made for Smurfit Kappa. We rarely have a speaker who is able to articulate the content of the conference with the company agenda as you did
CEO - Smurfit Kappa
You did an excellent job of integrating examples from the PBGH and CVS Health as well as my son! I'm so very appreciative of this extra effort and I am very impressed!
Strategic Account Executive - CVS Heath
The homework you did showed as you spoke from the stage. You were completely connected to our culture and tied it in with your message perfectly. Thank you for your attention to detail and inspiring our group with strategies to take back to their business.
Member Education & Special Events Manager - Do it Best Corp.
I consider Jackie to be a soulmate, she always looks for the good news stories to share. We consider it a real treat when we host Jackie.
Ken Blanchard
For those looking for an association convention keynote speaker on leadership and innovation Jackie Freiberg is a can't miss! She reached out to several of our members in advance to get to know our industry's culture and our priority needs. She then presented a very focused and inspirational keynote with resources for all of us to become better leaders, build better workplace cultures, and become more accountable! Fantastic energy. Great takeaways. Thank you Jackie!
Brent McClendon, President/CEO - National Wooden Pallet & Container Association
She had me at the Southwest story! What an inspiring speaker! I've been in healthcare management for over 30 years and have never been so moved to take action with my team to engage them as I am now. Thank you Jackie for your words of wisdom. Leadership is a privilege!
Jackie Williams, Clinical Practice Manager, Ophthalmology - UT Southwestern Medical Team
I have had the privilege of speaking on stage to audiences all over the world. I have also sat in the audience and listened to some of the greatest speakers of all times. In my humble opinion, Jackie Freiberg is one of the very BEST I have ever heard. She has an inner passion to help people to succeed. She motivates a crowd of folks to join in for a cause. I am very cautious of who I put in front of my company. I would put Jackie on stage anytime to motivate my team.
Phillip Hudgins, President - In Vida Financial Network
Thank you for the great message you delivered to our customers and team. I am hearing great feedback. You certainly kicked off the meeting with a burst of energy Setting the tone for a great educational and motivating event. I also want to thank you for doing such a great job Canadianizing your presentation! Everything is very much appreciated.
Brian Archambault, National Sales Director - ReSound Canada
Jackie received a great deal of positive feedback following her presentation. What people liked most were her simplified structure and actionable ideas. I heard a few people say that they are going to seek out the three stupidest things they and their teams do. You made an impact.
Tony Buzzelli, Board Member - AAA
Thank you for an amazing keynote session at the Actuarial Day of Learning this week. I have been receiving great feedback on the whole day and all of the sessions, especially yours. I also want to thank you for being so accommodating and helpful as we planned how to align your message with ours. This work definitely paid off in the final results. Having great sessions like yours was a large part of such a successful event. THANKS!!
Christopher Masiello, Senior Learning Specialist - Prudential
Bless you, Jackie! Thank you for your very kind words and for all you did to make the Hendrickson Forum 2018 a huge success!! Thank you for all of your grand work with the Hendrickson Board, the Forum guests and with our students (they were thrilled to be able to have some of their 'own time' with you!). Please be sure to keep in touch.
Audrey P. Kintzi, Vice-President Development & Alumni Relations - Saint Mary's University of Minnesota