Eduardo Strauch
Andes Plane Crash Survivor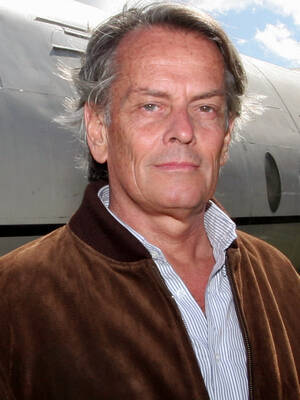 Eduardo Strauch Bio
In October of 1972 an airplane carrying Eduardo Strauch and 44 fellow passengers and crew crashed in the Andes. Seventy-two days later, only sixteen of them were rescued. Eduardo remained silent for more than 30 years concerning this experience, and did not speak publicly about any of the unimaginable challenges involved in surviving at an altitude of more than 3,500 meters, enduring temperatures down to 30 degrees below zero and having to sustain himself by eating human flesh.
But in 2005, when climber Ricardo Pena discovered Eduardo's jacket, wallet and other belongings in the snow above the crash site, the memories re-awakened and Eduardo felt the need to communicate his personal experience, to enliven other people's vision of life and to inspire strong values such as faith, hope, solidarity, discipline, will and perseverance.
Since then, Strauch has been giving conferences across four continents. His experience has inspired plays, books, and many other publications. Together with Mireya Soriano he wrote Out of the silence, published in Uruguay and Spain, and soon in Argentina. The book deals with an introspective journey, which becomes apparent in Eduardo's relation to the mountain. He goes back to the site every year as a form of pilgrimage.
Eduardo, born on August 13, 1947, has always been a nature lover, a sharp observer and an admirer of life's smallest details. As a child, he spent much time at his family's ranch where he learnt the values of the people who worked there, particularly, their humility and respect for nature.
He is a renowned architect, and recently has developed a new passion for art through his oil paintings.