Douglas Goldstein
Harnessing the Power of Internet e-Commerce and e-Care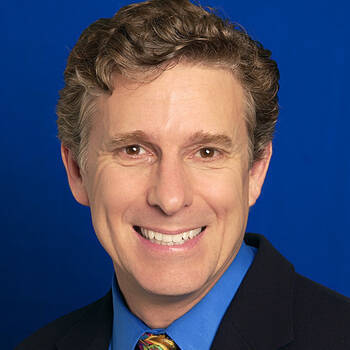 Douglas Goldstein Bio
Douglas E. Goldstein is a globally recognized healthcare strategist, author, entrepreneur and "e-Futurist" focused on how electronic and emerging technologies can improve health and medical products and services today and tomorrow. He is a sought after keynote speaker and author of the recent publications e-Healthcare: Harness the Power of Internet e-Commerce & e-Care and most recently. Medical Informatics 20/20: Quality and Electronic Health Records through Collaboration, Open Solutions and Innovation. Douglas Goldstein's upcoming book is: ConsumerMDTM Guide to Avoiding Costly, Deadly Medical Errors. Douglas has served as a keynote motivational speaker for Thomson Healthcare, Health and Human Services Office of the Inspector General, Catholic Health East, MGMA, Bayer Pharmaceuticals, Schering-Plough, Pfizer, AstraZeneca, Merck-Medco, PhRMA, AHIP, Premier, Inc. and many other health and medical forums.
As President of Medical Alliances he guides the world's leading healthcare organizations in performance excellence through 'Online Communities' and 'Distinctive Innovation.' Douglas Goldstein has been the strategist and developer of cutting edge projects including: Ascension Health Exchange - the Knowledge Transfer Strategic Initiative of Ascension Health (a $9B health system); QualityFirst and Emergency Services Collaborative - Bon Secours Health System's effort that leverages Innovation and Knowledge Transfer for Performance Excellence; Premier Inc. Web Services Strategy to support next generation service to their alliance members, e-Strategy and Health Information Technology Sharing - Veterans Health Administration (a $25B health system); Medformation.com for Allina Hospitals and Clinics (Best of the Best Hospital Web Sites - Modern Healthcare Magazine 2000) and Health Adventure (1998 Smithsonian-Computerworld award). Douglas Goldstein also has led the development of DreamDog Media, a multimedia children's edu-tainment company that has developed the brands Jazz the DreamDogTM & 'Adventures of CiCi & Ace'. In addition to the recent publications he is the lead author of five Internet Best of the Net Online Guide books (McGraw Hill) and three respected healthcare management books:
Best of the Net Series includes: Online Consumer Guide to Health and Wellness, Online Guide to Personal Finance and Investing, Online Guide to Healthcare Management and Medicine, Online Guide to Business Guide to Financial Services and The Online Business Atlas, 1997
Building and Managing Effective Physician Organizations, Aspen Publishers, Inc. 1996
Alliances: Strategies for Building Integrated Delivery Systems, Aspen Publishers, Inc. 1995
Medical Staff Alliances: Building Successful Alliances with Your Physicians, Hospital Publishing
Douglas Goldstein has served as the Internet columnist for Managed Care Interface Magazine, where he penned the "Medical Internet" column. He has served as founder, Chairman and CEO of Health Online, Inc., a rapid growth Web services company, and he was a co-founder and vice president of 1-800-DOCTORS, a doctor information and appointment service that has served 11 million people. Douglas Goldstein is a graduate of the University of Michigan, School of Natural Resources where he studied environmental communications/advocacy and business. He is currently working on his Six Sigma Black Belt certification from the Juran Institute.