Dick Durrance
Staff Photographer at National Geographic / Advertising Photographer of the Year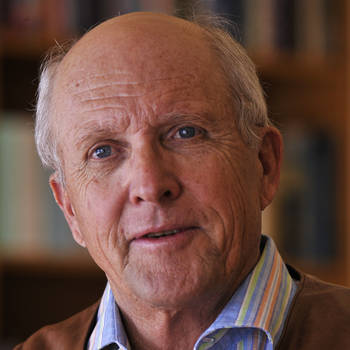 Dick Durrance Bio
Dick has been described by the Director of Photography at National Geographic as one of the most versatile photographers of his generation. His presentations are based on real-life experiences and the creative instincts he developed while traveling the world as a photographer. Dick has photographed combat in Vietnam, National Geographic stories, global advertising campaigns, National Parks and the world's great golf courses.
His peers have celebrated his gift for photography throughout his career:
National Press Photographers of America honored his combat pictures with a 1st, 2nd, and 3rd in their Military Photographs of the Year competition
White House News Photographers Association named him their Magazine Photographer of the Year
American Society of Media Photographers named him their Advertising Photographer of the Year
Dartmouth College awarded him their Presidential Medal
Because of the many years spent traveling the world as a photographer, Dick brings a uniquely comprehensive understanding of the creative process to helping corporate executives, association leaders, medical professionals and financial entrepreneurs harness the full power of their imaginations to further develop a creative vision for themselves and a strategic vision for their organizations.
What people take away from his keynotes and workshops is an understanding of how they, like Isaac Newton visualizing an apple falling from a tree to describe gravity, can visualize and analyze the challenges they face.