Dick Durrance
Staff Photographer at National Geographic / Advertising Photographer of the Year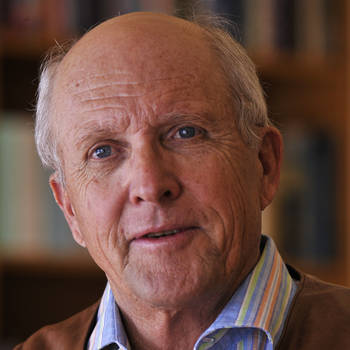 Dick Durrance Text Reviews
"Dick did a great job! He integrated his unique perspective from behind the camera as a student, soldier, National Geographic and advertising photographer into a captivating motivational story told with wonderful photographs and punctuated with wisdom and life lessons. . I highly recommend Dick.
Kevin, Education Chair - Kansas YPO
You touched my soul when you spoke. I felt liberated.
Major Ashish Chadha - Million Dollar Round Table, India
Dick takes you on a journey of discovery, not only of images and vistas, but of a vision that integrates the mind's eye into every aspect of your personal and business life. It is a transforming experience with applications that extend way beyond a camera lens.
Allison, Director of Communications - The Broadmoor
It is Dick's honesty and willingness to weave his story, which is really our story, throughout the presentation of photographs that will take people on their own journey. He captivated the audience, making time stop, and left members yearning for more.
Joan, Executive Director - Colorado Society of Association Executives
Wow! What a powerful keynote address! Your awe-inspiring photographs and eloquent thoughts captivated our audience. At a time when the health care industry is undergoing significant changes, your program about Dreaming Like a Champion was spot on.
Danielle, Director of Events - Alabama Pharmacy Association
It is often a challenge to find a speaker who will resonate as strongly with medical groups as they do with trade associations. You bridged that gap and left everyone feeling as though they had come away with something aimed specifically at them.
Larry, Executive Director - Alabama Society of Association Executives
I can't thank you enough for the great session at ASAE last month. As a 20-year meeting planner, I am always looking for a WOW session for my members and yours definitely made my list.
Annette Director of Meetings and Expositions - Texas Food & Fuel Association