David Meerman Scott
Business Growth Strategist, Entrepreneur, VC Strategic Partner WSJ Bestselling Author of Eleven Books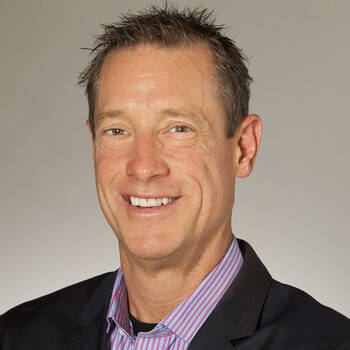 David Meerman Scott Text Reviews
The energy was awesome, and his presentation expanded to be a Standing Room Only performance to almost three times that amount! Engaging and thoughtful, yet full of advice our clients could use the next day--that's David.
Bradley H Smith, Director of Marketing and Communications - Shareholder.com / NASDAQ
Ranked number 3 in overall satisfaction among 224 presenters at the Microsoft Worldwide Partner Conference 2010. Very impressive. Thank you for delivering a session that our partners felt was very valuable. I look forward to working with you next year.
Susan Sibert, Senior Partner Skills Development Manager - Microsoft
David kicked off our 2009 "UNlearn" conference and mesmerized 450 business marketers from 27 states, earning the #1 speaker rating in our post-conference survey from among 55 keynoters and panelists in all . . .
Gary Slack, BMA Chairman - Business Marketing Association
David cut through the jargon and provided a practical and example-filled presentation on how executives can actually utilize the Web 2.0 revolution to drive business to their companies.
Verne Harnish, CEO - Gazelles Inc., Fortune Conference Group
I heard the best compliment on your keynote an hour ago. One of our sales leaders said to me, "You could not have possibly picked a better keynote." High praise indeed.
Senior VP, Marketing - Sitecore
David, Thank YOU! It was a smashing success. Your energy and message were perfect for our morning session. I am not surprised at all that you were mobbed with questions afterwards.
Chief Development Officer - Woodmark Summit
David did great. I wanted energy the morning of the event and he delivered. Besides the energy, his message resonated with our partners in the audience as well as our internal Red Hat attendees. I would highly recommend him for other companies looking a ways to improve their marketing particularly around social media.
Vice President of North American Partner Sales - Red Hat
David was absolutely awesome!! He really blew away the crowd, and I received countless comments on how much great info he shared and how entertaining he was.
Manager, Interactive Programs - Produce for Better Health
David was a fantastic addition to the agenda of LinkedIn's event, ConnectIn Sydney. He was very easy to work with and took the time to understand our objectives suggesting ways that he could add maximum value. The session, "Content in Context", captivated our audience of sales and marketing professionals and left them wanting more.
Nell Norman-Nott, Head of Marketing - LinkedIn Marketing Solutions
David was the keynote speaker at our HPE Storage Marketing All-Hands team meeting and he KNOCKED IT OUT OF THE PARK! For an established business that deals with B2B relationships, he challenged the team's thinking of how our customers interact with us in a world of social media and ubiquitous information availability. I can't wait to see how our team rises to the challenge of the Real-Time Marketing mindset.
Director of Product Management and Marketing - HPE (Hewlett Packard Enterprise)