Dan Thurmon
Show Stopping Performance. Life Changing Message.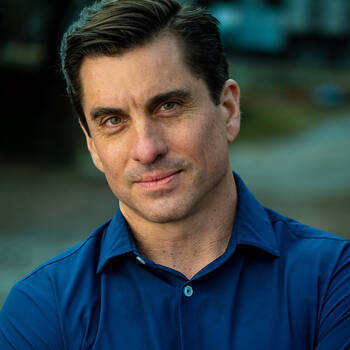 Dan Thurmon
Show Stopping Performance. Life Changing Message.
About Dan Thurmon
A teacher of peak performance, an author of impactful books and presentations, and a lifelong student of success, happiness, and achievement, Dan Thurmon is on a mission. To encourage attendees' uniqueness and contributions. To discover a sense of purpose and greatness. To have meaning at work, and in their lives.
At an early age, Dan learned the power of performance, on stage and in the various parts of our life. When he was eleven years old, he encountered a mentor who taught him some amazing ...
This was the most vibrant reaction to a speaker I've ever experienced inside or outside the corporation.
IBM
Dan has a unique delivery style and absolutely on-point message.
Petrina - Sun Mircrosystems
I've heard from numerous attendees, and I would have to agree, Dan was the BEST speaker we have ever seen.
Planner - Deliotte
Your targeted, well-planned message with an entertaining spin landed the points our team needed to hear, and energized them!
Bob Kubacki - Pella Corporation
Your ability to weave what you learned during our meetings and your trip with one of our consultants in the field really helped build up your credibility with our field staff.
Mark - Chick-fil-A
You challenged us to use our gifts, and to take action when we have the chance. On behalf of everyone who attended, and all 72,000 members of the Raytheon team, please accept my deepest thanks and very best wishes.
William Swanson, CEO - Raytheon Company
16 speaker reviews for Dan Thurmon View All