Claire Haidar
Ceo of WNDYR, a Digital Transformation Services and Technology Company; Future of Work Expert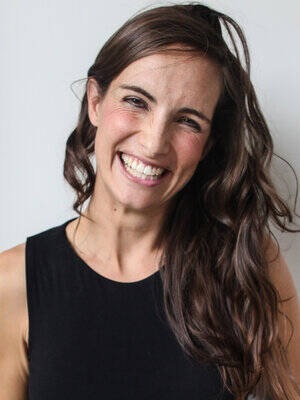 Claire Haidar Bio
Part chaos, part rocket fuel, Claire Haidar is a technology entrepreneur, pilot and future thinker about all things human, work and play.
She believes that work is a chaotic place. This is good and ultimately positive for humanity, but it's highly disruptive for the foreseeable future. Chaos theory defined is this: what appears to be chaotic is in fact a complex system, where a lot of micro changes are happening regularly, in a seemingly unpredictable way.
Work on a global level is adopting these exact characteristics. Claire's deep passion lies in enabling individuals, teams and organizations to embrace behaviors that enable them to move into this new world of work.
In compelling, vibrant presentations, Claire shares her deep, highly contagious enthusiasm and belief in the power of technology to enable human acceleration, optimum organizational performance and workspaces that help the humans who work there — physically or remote — to thrive.
WNDYR — the name combines the concepts of Wondering and Wandering — has grown from a mere idea into a global company, serving customers across the globe. It has attracted an impressive diverse team and partners who all want to shift the world just a little... or maybe a lot!
Claire serves as a board member for UNICEF, talkSTEM and EQL: HER.
She runs their family foundation along with her husband: entrepreneur and investor Mark Haidar. When not working, they are flying planes, restoring olive groves in Lebanon, sheep farming in a remote corner of Virginia, and advocating for dark sky protections in the remote corners of the world.