Claire Haidar
Ceo of WNDYR, a Digital Transformation Services and Technology Company; Future of Work Expert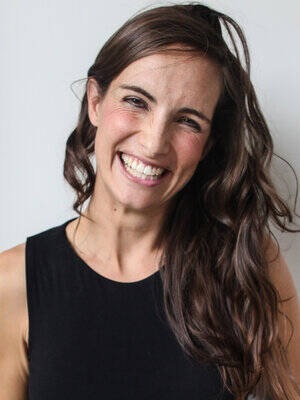 Claire Haidar Text Reviews
Thank you so much for your message to our clients. You hit some very relevant topics for them to understand about Gen Z and all employees that are struggling with time and technology. We thank you so much and appreciate your wisdom and experience.
Kim D. Anderson - Soltis Annual Investment Committee Conference
Everyone in the room was quite simply blown away with the quality and content of the presentation! Thank you for all of the time you put into preparing and presenting!
Tracy Dalton - Association of Corporate Council
Claire was great. She was a delight to work with and I thought she delivered a great presentation. A real pro.
Jeremy Figoten - International City/County Management Association (ICMA)
Thank you for sharing with us at AWI this morning. Your talents and hard work are to be commended and your message was shared with tremendous passion. I do hope to create some structure within the chaos.
Tim Gifford - Architectural Woodwork Institute
Both Claire and Hoot were excellent speakers for our event. Hopefully, we can work together again for next year's conference.
The Western Maryland IT Center of Excellence
I truly love (love) the way you interact with the clients pre-show. That is the magic, Claire and I thank you for that. You truly internalize the business objectives and do not just drop a client name into a presentation.
Peter Bavoso, VP Account Management - Drury Design
it was great. Informative and easy to digest. We love working with you!
Michael Gottesman - National Multifamily Housing Council
Claire, on behalf of all of us you are a Rockstar! I have said for years, that what makes a great speaker, is not just what they do "onstage" - but what they do "off-stage" as well, doing their homework, being prepared, tech'ing, rehearsing, etc. - and you totally nailed it! You were really terrific, onstage and off! On behalf of all of us, thank you for a truly great engagement. Looking forward to the next one, which I hope is soon!
Mark Felix - Boehringer Ingelheim
Claire Haider was a featured breakout speaker at our August 2020 Women's Leadership Conference. She was pleasure to partner with, and we especially appreciated how she was able to adapt from in-person to virtual, accommodate our date change, and amend her presentation for us, given world events. Our attendees remarked at how relevant her message was, particularly that continual iteration is part of the process at work.
Lisa Kaplan - ICAN Institute for Career Advancements Needs
Claire is a fantastic and inspiring speaker! I had the pleasure of working with her when she moderated a panel on Digital Transformation at our Wrike Collaborate conference. It was clear Claire had invested time and research into preparing for the panel and was passionate about the topic. She led a lively and engaging discussion, which benefitted the audience because it was practical, but also thought-provoking.
Allyson Scott, Public Relations Director - Wrike