Chris Riddell
Award Winning Global Futurist and Inspiring Keynote Speaker on Emerging Trends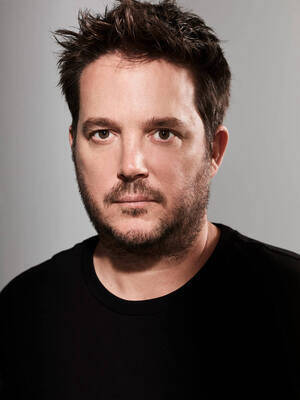 Chris Riddell Text Reviews
Chris Riddell is someone who engages the audience and brings clarity to the complicated. He speaks at a level that everyone understands, and his style of presenting is exciting to say the least. Digital is something that impacts us all, and is a huge part of our global future. If you want to prepare your audience for the new world ahead, my recommendation is get them to hear what Chris has to say. They'll walk away prepared and with exciting new perspectives.
OPTUS
Chris Riddell showed a wonderful articulation for technology and its real life use, with practical examples and none of the propeller spinning complexity and jargon that is often seen. Chris has also recently been a keynote speaker at our Telstra Retail Conference, speaking about the future of digital and how it's impacting our world. Chris was able to not only entertain and inspire but delivered on the future ways of working and the challenges faced by business leaders today. I'd highly recommend Chris for any key speaker appointments for business that are needing thought provoking discussion on how their businesses will continue in the future with technology.
TELSTRA
Chris is an engaging speaker who's energized and inspiring. Chris used great examples and made things easy to understand; he was both entertaining and insightful. I can't wait to take his insights back to my organization and inspire them to be their best.
INSTITUTE OF INTERNAL AUDITORS - AUSTRALIA
He was fantastic. The attendees were glued to him, no one left their seats, he was also so entertaining!
Nokia
hris has a very unique and engaging style of presenting, with extraordinary content that is highly tailored and importantly it resonated well with our audience. Chris left our attendees feeling inspired and informed about what lies around the corner, with some excellent insights into industry innovation and movements. I recommend Chris to anyone who is looking for a speaker on future trends for their event.
E. Romeo, CEO - Ericsson Australia
Chris Riddell gave a captivating address that really resonated with our audience. As the first keynote speaker of our convention, he kept our audience engaged and the energy level at its peak. His message was on point for our brand and for the overall focus of our event, and as a result, our attendees truly connected to his presentation.
Susan Booth , Events Administrator - Phi Theta Kappa Honor Society
Chris you did an amazing job! Thank you as I was leaving everyone was still talking about your presentation. Thank you and safe journeys home. I'm so happy for you and your growing family!!! You'll be in my thoughts and prayers God Bless.
Patty Kleinfeldt - AAA
Your knowledge and expertise, particularly in scanning the horizon and predicting the future operating environment has been instrumental in guiding the AFP's Futures Strategy. I consider your contribution as key to informing how best we consider and position the agency in the future, particularly in relation to disruptive technologies.
Ramzi J - Deputy Commissioner Capability - Australian Federal Police
Chris is an incredible presenter and was very well received by our customers. He is in my opinion the leading expert keynote speaker on the future of digital.
Aquent
Chris is obviously right across his subject matter and delivered an engaging and thought provoking presentation which certainly engaged our staff and achieved the desired outcomes, well done Chris.
Isuzu Australia Limited
On behalf of the organising committee, we would like to thank you for your participation as a speaker at the new look PMA Fresh Connections 2015. PMA Fresh Connections has earned a reputation for presenting topics that are relevant and useful for delegates and having presenters who are able to 'connect' with their audiences. We have received great deal of positive feedback in regards to the quality of the presentations this year, further enhancing this reputation. Once again, most sincere thanks for your time and participation in PMA Fresh Connections 2015.
PMA Fresh Connections
Chris Riddell was really dynamic, everyone loved his presentation.
People's Choice Credit Union