Carlos Gil
Author and Social Media Expert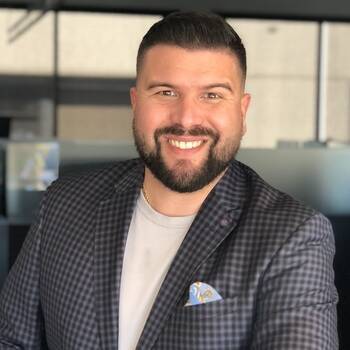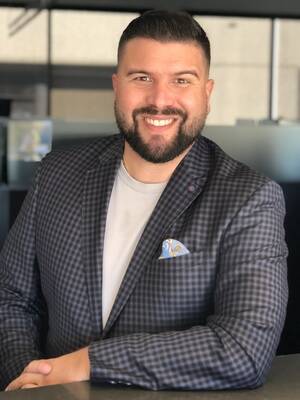 Carlos Gil Bio
Carlos Gil is a first-generation Latino marketing executive, best-selling author of "The End of Marketing: Humanizing Your Brand in the Age of Social Media and AI,"
international keynote speaker, and award-winning digital storyteller with over a decade of experience leading social media strategy for global brands including LinkedIn, Winn-Dixie, Save-A-Lot, and BMC Software.
Carlos' work has featured by Harvard Business Review, Inc., Entrepreneur, and Social Media Examiner in addition to dozens of trade publications. Presently, in addition to being a contributor to Entrepreneur Magazine and Author for LinkedIn Learning, Carlos is the CEO and Founder of Gil Media Co., a Los Angeles based marketing firm which works with Fortune 500 clients including DocuSign, Western Union, Keller Williams, Hertz, Kay Jewelers, and Zales.
As a dynamic and charismatic speaker, Carlos' speaking pedigree includes bilingual keynote speeches for clients across the United States, Europe, and South America in addition to presenting at prominent marketing industry events such as Social Media Marketing World. Carlos is also an Advisory Board member for Hispanicize, the largest U.S. Hispanic marketing conference, and diversity event.
Before working in corporate brand marketing, Carlos founded JobsDirectUSA.com as a result of a layoff in the financial services industry. Leveraging strong entrepreneurial acumen, Carlos raised awareness for his start-up through social media. CNNMoney and other news media featured Carlos' start-up in addition to being recognized by Fast Company in 2010 among the Top 50 "Most Influential People Online."
Why Carlos?
A true practitioner and strategist with over 10 years of corporate marketing experience working for Fortune 100 companies & global brands including LinkedIn
Highly acclaimed for providing actionable insights and strategy
Creates a fun and enthusiastic atmosphere by bringing a high level of energy to the stage mixed with confidence and thought leadership
Each keynote is carefully crafted for the client, with the audience in mind, in order to create a memorable experience for attendees