Carlos Gil
Author and Social Media Expert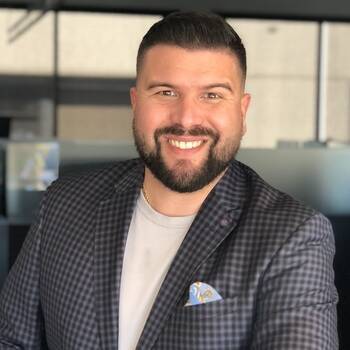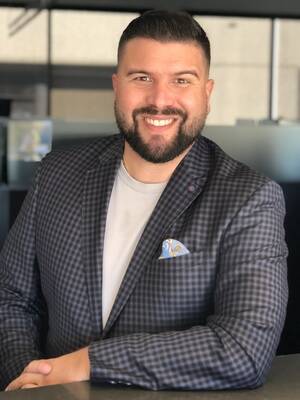 Carlos Gil Text Reviews
The material presented, along with ample networking time before and after the event, made for success! Carlos' energy kept the crowd engaged. I had to cut him short because we wanted time for Q&A and networking. At the end of the night, I had to kick everyone out because they wanted to stay and network. The buzz created left people wanting more and waiting anxiously for our next event. TOTAL SCORE!!!

To get straight to the point .HE WAS AWESOME!!! I think all of HOLA can benefit from his insights! We are still getting comments about the event and all a raving reviews!
Dorca Gilbertson - Merrill Lynch Wealth Management
Carlos is the worlds foremost expert on Snapchat marketing. If you are seeking an articulate and thoughtful presenter, Carlos is your man.
Michael Stelzner, Founder - Social Media Examiner
Carlos engaged Worldcom Public Relations Partners with a blend of key insights and enviable presentation skills. He understood and tailored his presentation to our audience, effectively delivering actionable information specific to our partners existing Snapchat knowledge and skillset. In hiring outside speakers, we seek experts who can extend our knowledge, teach us something new or give us a peek into the future and do so in an engaging, entertaining manner. Carlos checked all those boxes!
Todd Lynch, Executive Director - Worldcom Public Relations Group
I highly recommend Carlos as a speaker for your event. I've booked Carlos for a couple of our events and working with him is a smooth process. He communicates with you prior to the event so he can make sure he's customizing his presentation for your audience, and his delivery is engaging, entertaining, and very informative. Carlos is awesome!
Tyler Anderson, Founder/CEO - Casual Fridays and Social Media Day San Diego
Carlos did a phenomenal job of engaging our team in the power of brand advocacy. His practical tactics and friendly approach make even the most timid social media user feel empowered and confident.
Holly Priestner, Vice President and Head of People - Keller Williams Realty International
To say Carlos is a great social media speaker is a disservice to his character and life story; he brings much more to the table. Coming from Jacksonville, FL it's been fun watching Carlos evolve into one of the top authorities on Snapchat over the years. What's even better is seeing him stay humble and willing to help anyone who asks. He's become a prime example for our younger members of how to stay focused and hungry, while giving back to the very community that helped him grow. We can't thank him enough for educating our members and will recommend him to any organization.
Eric Baskauskas, President - American Advertising Federation of Jacksonville
Carlos is a keynote speaker who does more than engage audiences--he connects with and captivates them. A gifted storyteller, he brings energy and a tailored message to the stage every time I've seen him, including at Ragan's Disneyland Social Media Mashup. As the event producer, I looked great for booking him--because he's a futurist with his feet planted firmly in practical, how-to takeaways. He's an inspiring and instructional speaker--dynamic and detailed, passionate and professorial. He excites and educates. Rare is the speaker, strategist and storyteller who delivers on both sides of the charisma/content equation. He's also incredibly hard working and eager to please, traits event producers and managers pine for. We also love to see high scores in post-event audience surveys--and Carlos exceeded expectations there, as well. Book him and you'll look great, too!
Brian Pittman, Event Producer - PR Daily and Ragan Communications
Authentic. Legit. The real deal. Carlos is all that and more. I trust him and his expertise implicitly. He's a master strategist, subject matter expert and powerful keynoter on all things related to digital marketing, social media, social selling, branding, content marketing, big data, measurement and more. He's up-to-date on the latest platforms, algorithm changes and marketing best practices--and not only informs audiences on these and other areas, but also entertains and inspires them. I know, because I've produced live conferences and moderated webinars for Ragan that he's keynoted. Audiences always rank him highly in content and presentation--and working with him has been a pleasure. He's a passionate professional who practices what he preaches. His Social Media Masterminds Facebook Group is a perfect example--his engagement, community management and willingness to share advice/insights/wisdom with 10,000+ members there are exemplary. His caliber of talent, energy and empathy is rare. If you're able to work with him--as a keynoter, instructor, marketing consultant leap at the opportunity. I'm grateful I did.
Brian Pittman, Producer - Ragan Communications & PR University
I have attended a lot of training sessions over the years and this was, by far, the most engaging, educational session I have attended. Thank you and thanks to Gulf Coast for bringing Carlos to our community. Thank you, Gulf Coast Community Foundation for the opportunity to hear an intriguing presentation of the Future of #Marketing! Thank you, Carlos Gil, for sharing your energy and passion!
It was great to be part of this exciting morning! Thank you GCCF and Carlos for this fantastically refreshing and educational opportunity!
Veronica L. Thames, Senior Vice President for Administration & COO - Gulf Coast Community Foundation