Premiere Exclusive
Carey Nieuwhof
Host of Carey Nieuwhof Leadership Podcast / Leadership Expert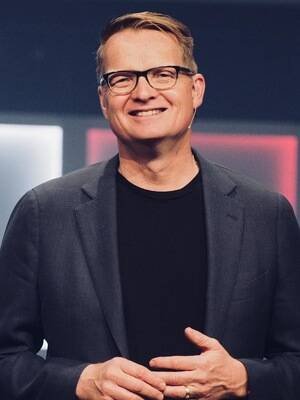 Carey Nieuwhof Text Reviews
Carey is a charismatic, captivating, and charming keynote speaker, who had a stellar debut appearance at SXSW 19. He filled the room with his energy and passion for helping people, with whatever they might be facing, and it was clear that Carey truly cared about the message he delivered. Carey was a pleasure to work with and to see on stage, and delighted the conference attendees, who surrounded him with questions and personal stories after his session. Attendees came from all around the globe to see Carey speak. Carey's personality and professionalism leads him to be well suited for for many audiences, and is sure to leave them feeling uplifted and encouraged.
Henry Heuck - SXSW Conference Programmer
We loved having Carey with us at Exponential and glad that he is part of the Exponential family!
Exponential
Carey has a life-changing message for leaders that he communicates in an authentic way while personally engaging with all those around him.
Southeastern University, Orlando Florida
Carey is like the wise uncle you wish you had to not only lift you up but to challenge you to think and act in ways that make you and everyone around you stronger, smarter and safer.
Ron Kitchens - Founder- Consultant Connect and the Economix Conference
Carey's leadership podcast has been a great source of learning, so we were sure he would be able to deliver a breakthrough message for our Workmatters Conference. Carey delivered 100 percent! We enjoyed every minute of getting to know him, collaborating on the message and working together to deliver a great conference in the most challenging time we have seen. Carey's message was on point for our theme, impactful and what our audience needs right now. We would definitely work with him again. -
Catherine Gates, Senior Director of Content & Partnerships - Work Matters Conference