Bronkar Lee
Author of BAM: Bold Achievement Method, Speaker and Entertainer, Tonight Show & America's Got Talent Veteran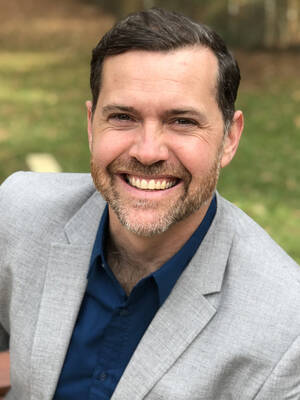 Bronkar Lee Text Reviews
We appreciate Bronkar so much for coming out and igniting our meeting with such energy, talent, and passion! Sitting through his keynote was just awesome. He had the entire crowd engaged, laughing, having fun, and being inspired. We could not have asked for more in a closing speaker. He truly ended our meeting on such a great note, and I cannot thank him enough for that.
Ariana Palma, Marketing Coordinator - ImageFirst Healthcare
In 2017 we booked Bronkar Lee for more than 30 conferences totaling nearly 10,000 government officials around the country. We were beyond impressed with Bronkar's skills, style and energy. He was a huge hit and his message resonated deeply. Bronkar is a complete professional in every way and I recommend him without hesitation for any event in which you want your attendees to be motivated, impressed, educated and entertained!
Jack Mortimer, Vice President - Events - E. Republic
We have been fortunate to bring in some really big speakers, and Bronkar was one of the highest rated we have ever had. Our audience loved his energy and his ability to entertain while educate. We will be inviting him back!
The Dijulius Group
Bronkar Lee is a creative thinker, innovative performer, and an audience charmer. His style is only exceeded by his solid message.
Nido R. Qubein, President - High Point University
We had the honor of having Bronkar as the headlining keynote speaker at our Heroic Public Speaking conference at the Kimmel Center in Philadelphia this year. As someone who teaches keynote speakers how to speak I have seen thousands of high-level presentations and Bronkar stands out as one of my favorites. He brought the perfect blend of content, entertainment and audience interaction to our conference. Our people left feeling inspired and motivated to take action in their own jobs and lives.
Michael Port, Co-Founder - Heroic Public Speaking
We had Bronkar kick off our general session and his keynote could not have been more on point. With an audience of largely Millennials, it is always very challenging to find the right speaker who can engage, educate and entertain. Bronkar was able to not only connect with our Millennial audience -- but also our Senior Leaders. He was easy to work with on and off stage. The experience he created really set the tone for a day of transformational learning and growth for our people.
Priscila Mattingly, Chief People Officer - Cortland Partners
Bronkar's unique talent, charisma, and his interactive energy had our group on the edge of their seats for his entire presentation. Everyone was engaged and united with a sense of total community. They walked away inspired with new possibilities and with permission to live to their highest potential.
David Straus, Producer - TEDx Hollywood