The following is from Vince Poscente's Speed Blog: I emigrated from Canada to the USA in 1995. (You could say you're protecting the wrong border.) Yet with my good fortune to speak to organizations across the land I often get asked what's in store over the next while. With my Green Card in one hand and my iPhone in another I have a perspective on how united we stand. But I can't say we started off on the right foot. I used to be a tad cynical. Growing up as USA's northern ...
At 96 years old, Art Linkletter isn't slowing down. The Wall Street Journal recently ran an excellent feature on the entertainment icon. The full article, which was written by fellow PSB exclusive Stephen Moore, is available at WSJ.com. Here's an excerpt: At 17, the future TV host, entrepreneur, philanthropist and missionary was working on Wall Street as a typist at an investment bank and sleeping at the YMCA. "Oh yes, I remember Oct. 29, 1929. Everybody was crying and weeping and my boss had just lost ...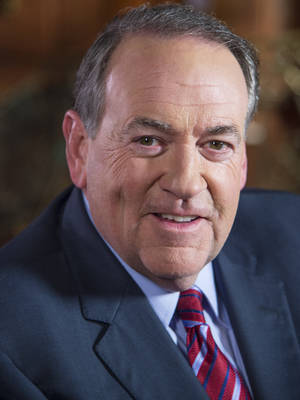 Gov. Mike Huckabee is featured in a recent issue of Esquire magazine. The article, which refers to the 2008 presidential candidate as "the nicest guy in [the Republican] party", is available at Esquire.com. Here's an excerpt: This is Mike Huckabee, postelection. You think he was gonna go home to Arkansas and toss lawn darts? The man is busier than he was during the Iowa caucuses. He's sleeping four hours a night, jogging five miles a day, flogging his new book on a fifty-six-city tour. He's interviewing ...
The following is from Dennis Snow's blog: When employee performance issues come up, particularly in regard to customer service behaviors, organizations are quick to send their people off for training in order to fix the problem. Of course, I'm in the business of customer service training, so I'm all for employee education when it's appropriate. Oftentimes, however, sending employees to a training class is a relatively easy alternative to holding those difficult conversations (coaching and counseling) or making ...
The following originally ran on FoxNews.com: What if? What if everyone's wrong? What if the economy's not tanking? It's not a depression? What if the long doom predicted by economists who never saw it coming in the first place, have to switch places, again? Switch their views, again? What if the really awful stuff suddenly isn't looking so awful? Still very bad stuff but getting better stuff. Slowly, incrementally, but increasingly. What if GM is sincere when it says, as it did today, that it doesn't ...
The following was originally posted at WashingtonPost.com: At 66, Connie Neuman is doing okay financially. So when she found out a friend was out of work, she offered to send her $40 every month. The friend, also 66, lost her long-established bookstore. Like so many other small businesses across the country, the store went out of business. "I worked out my financial plan over the next three years," Neuman, a Maryland resident, said in an e-mail. "It appeared I could offer some support. It won't ...
You cannot hide behind the excuse that you are disciplined in one area of your life but not in others. You are either becoming more disciplined and successful in every area of your life or you are becoming more indulgent and apathetic in every area of your life. Many authors who write on being successful comment on the distinct categories of our life. In recent years one of the most brilliant and effective displays as it relates to balance has been Gary Michel's "Ideal wheel" where each spoke on the wheel represents ...
When you feel out of sorts it's difficult to focus on moving forward. Mild discomfort can make it hard to concentrate. Major discomfort makes it nearly impossible. Yet, alter, adjust or reposition and you're golden. You are probably sitting as you read this. Before long, staying in a given pose gets uncomfortable and you'll eventually make a little cheek shift. Although this is an unconscious act, it would be quite conscious before long. Most of us are experiencing a fair bit of discomfort nowadays. It's tough ...
Yesterday I had a speaking gig in Cleveland. During the day, I found out that the Middle American Conference was opening it's 2009 NCAA conference tourney at the Quicken Loans center -- right behind my hotel. I love a good game, especially March madness. I bought a cheap ticket, wiggled my way to a floor seat and settled in for the Akron/Toledo matchup. The game took a long time, and a few of the Akron fans behind me were really unruly and loud. One man behind me screamed at the Akron coaches, the ...
The following is an excerpt from Ken Dychtwald's article "Enough with the Gloom and Doom" orginally published at HuffingtonPost.com: Whoever said "he who dies with the most toys, wins" was wrong. When you give back of yourself, share what you know, when you help those who could benefit from you, you lose nothing. In fact, you gain. What would you really love to do? You know, there's the sales rep who wants to coach the local volleyball team, the marketing manager who wants to write a book of poems, the ...