Paralympic ski racer and cancer survivor Josh Sundquist is a thrilling motivator who has thrived in the face of hardship. In the video below, he tells high school students about how losing his leg as a child impacted his adolescence and provided him with some of the greatest opportunities of his life. Josh Sundquist is booked for speaking engagements exclusively by Premiere Speakers. For information on how to bring him to your next event, visit ...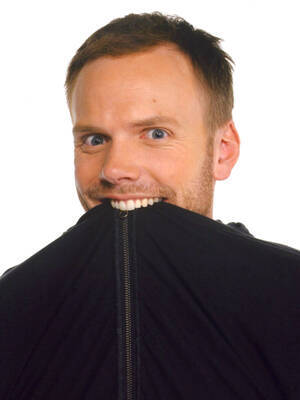 Actor and comedian Joel McHale recently visited Jimmy Kimmel Live to talk about his new NBC comedy Community. Receiving terrific reviews and strong early ratings, Community is becoming one of the fall's biggest new hits. McHale is also known for his E!'s The Soup, a show in which McHale humorously skewers celebrities and entertainment news. For information on how to bring Joel McHale to your next event, visit www.premierespeakers.com/joel_mchale.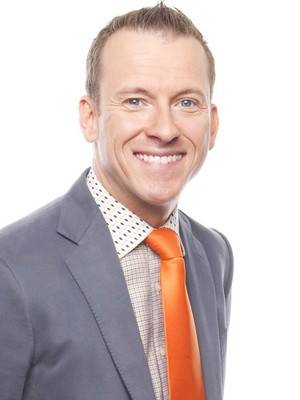 Ron Clark and Kim Bearden of the Ron Clark Academy were recently featured on CNN. Their school and innovative way of teaching both students and fellow teachers continues to make them leading educators. Watch below: Embedded video from <a href="http://www.cnn.com/video" mce_href="http://www.cnn.com/video">CNN Video</a> Ron Clark and Kim Bearden are booked for speaking engagements exclusively through Premiere Speakers. For information on how to bring them to your next ...
Ericka Dunlap, who was 2004's Miss America, is a contestant on the new season of CBS's The Amazing Race. She and her husband, Brian Kleinschmidt, will compete against 11 other teams in a race across the world. The new season premiere last Sunday night on CBS. When she's not racing around the world, Ericka is a renowned speaker on diversity. She is the founder of the Crown Jewel Foundation, a non-profit organization that services inner-city youth and encourages awareness of social ...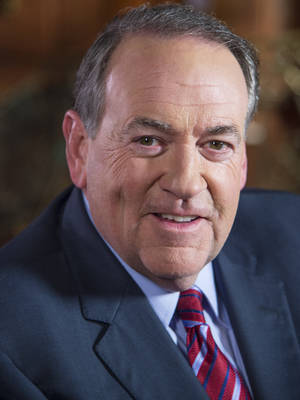 According to a straw poll conducted at last week's Value Voters Summit, Mike Huckabee is the top choice among Christian conservatives for the 2010 GOP presidential nomination. Huckabee, a former governor of Arkansas, ran in 2008 and won more delegates than any candidate other than John McCain. Huckabee won 28 percent of the votes, while Mitt Romney came in second with 12 percent. Also included in the poll were Sarah Palin, Tim Pawlenty, Mike Pence and others. Since ending his 2008 campaign, ...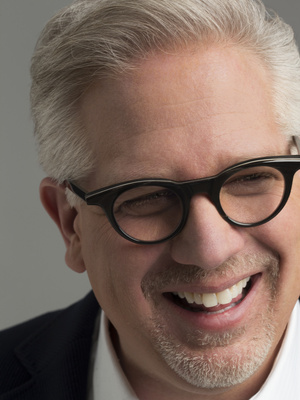 Glenn Beck is featured on the cover of the latest issue of TIME magazine. A leading voice in right-wing media, Beck is one of the hottest--not to mention most controversial--voices in conservative circles. Here's an excerpt from the TIME article: Beck is 45, tireless, funny, self-deprecating, a recovering alcoholic, a convert to Mormonism, a libertarian and living with ADHD. He is a gifted storyteller with a knack for stitching seemingly unrelated data points into possible conspiracies - if he believed ...
Last week Federal Reserve Chairman Ben Bernanke said that the recession was over. Shortly thereafter, business and leadership expert Tim Sanders expanded on Bernanke's statement. Yes, the recession is over--if you want it to be. It's time to most past fear and return to decisive action and long-term thinking, he said. Tim Sanders is the author of such bestselling books as Love Is The Killer App, The Likeability Factor and Saving the World at Work. For more information on Tim Sanders and ...
Premiere Speakers proudly announces its latest exclusive speaker, Josh Sundquist. Josh is a cancer survivor, paralympic skier and inspiring communicator. With a background in both stand-up comedy and crutch acrobatics, Josh's keynotes convey entertaining and informative personal experiences designed to challenge the listener. Josh's journey began at age nine when he was diagnosed with a rare form of bone cancer and given a fifty percent chance to live. After a year of chemotherapy, ...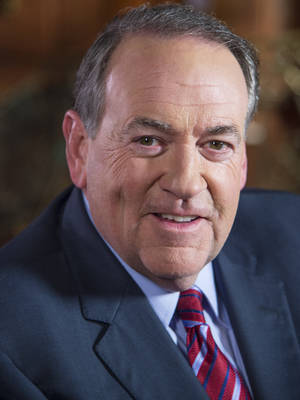 The following was written by Mike Huckabee, former Arkansas governor and 2008 Republican presidential candidate. Gov. Huckabee also recited this on his weekly Fox News Channel show Huckabee. I'm sad to report today a death of a good friend to all of us…..Journalism, the once esteemed fourth estate of our nation and the protector of our freedoms and a watchdog of our rights has passed away after a long struggle with a crippling and debilitating disease of acute dishonesty aggravated by advanced laziness and the ...
Ever since being featured on CNN's Black in America 2 in July, Dr. Steve Perry has been creating buzz throughout the education community. Perry the principal of Capital Prep Magnet School in inner city Hartford, Connecticut, a school that has defied the odds by sending every single one of its graduating seniors to college for the past four years. Read more about Dr. Steve Perry at CNN.com. For information on how to bring Perry to your next education event, visit ...