From Vince Poscente's blog, "Full Speed Ahead": One-sided stories are like a painting half done, one-legged pants or hockey with only one skate. Finding the complete picture can slow things down at first but ultimately will speed things up. You might have read about the executive excesses, junkets and boondoggles that have underscored the greed on Wall Street. The hue and cry: In a time where individuals and companies need to spend responsibly, the atrocity of things like a $35,000 commode must stop. ...
From Tim Sander's blog, "Sanders Says": The best way to counter the economy's funk is to create your own oasis of good news: with a sale. This week, you need to add five hours of "money-seeking" time to your schedule. If you sell a service, go back to some old clients and talk about new value-oriented products you've just launched. If you have a product with some recent improvements, suck it up and make five cold calls a day this week. I'm not talking about marketing or PR, ...
Published on TheHill.com on Tuesday February 17, 2009 It's rare to criticize a politician for being all action and no talk, but that's one of the big things that's wrong with Obama's battle against the economic crisis. One of the key variants in any stage of the economic cycle is what the president says is happening. If he talks down the economy, it drops. If he is bullish and optimistic, the markets are likely to listen. Particularly early in his term, when his credibility is high and the spotlight ...
The following is a column by space technology expert Jeff Krukin: The political will to increase NASA's consistently paltry budget has consistently remained paltry since the years of Apollo. NASA was conceived to accomplish a national security mission, and without this imprimatur NASA has received infrequent Presidential attention.Does the recent emphasis on retired military officers as the next NASA Administrator portend a return to an overt national security posture for NASA's ...
Bruce Tulgan is an expert on managing young people and the author of the bestsellers It's Okay To Be The Boss and Managing Generation X. He recently spoke with Premiere about the challenges and opportunities when managing the youngest generation of workers, Generation Y. The title of your new book is Not Everyone Gets A Trophy: How To Manage Generation Y. What is the title trying to get across? What is the basic message of your book? The title is a reference to the fact that Generation Y is the ...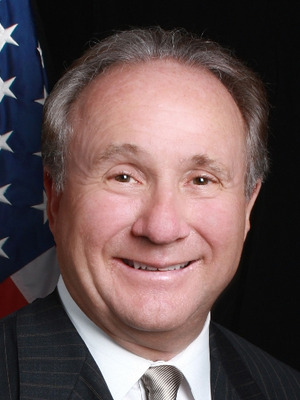 The following is a column by Michael Reagan, conservative radio host and eldest son of Ronald Reagan: It is not true that grown men don't cry. I'm grown and I'm on the verge of tears. A Republic I have loved all my life is being is being murdered and the crime is an inside job. If you hear a whirring sound in the background it is my dad Ronald Reagan, who loved and served this nation, spinning in his grave as his latest successor plunges a carving knife into America's vital organs.In his wildest ...
If you walked around midtown Manhattan during the summer, you might have seen the financial executive, in his late 40s, who paraded around in a sandwich board declaring "Experienced MIT Grad for Hire"; and handing out copies of his resume. A few months later, you might have come across a group of job-hunting, 20-something recent graduates promoting their skills though sidebar advertisements on Facebook and links to their online resumes. What intrigues me about these methods is not just ...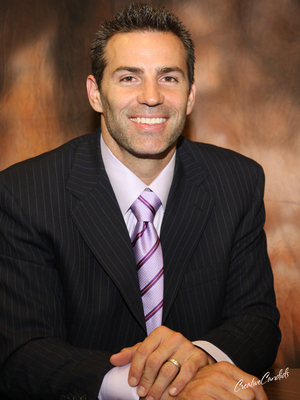 Kurt Warner was recently a guest on The Ellen DeGeneres Show. He told Ellen about how his family always picks up the tab for a random family when they go out to dinner. Video of his appearance is available on Ellen's website. During the off-season, Kurt Warner speaks regularly with community and faith groups about his faith, his family and his commitment to excellence. For information on how to book an event with him, visit www.premierespeakers.com/kurt_warner.
Apple co-founder Steve Wozniak will be among 13 celebrities competing on the upcoming season of ABC's hit show Dancing With The Stars. The cast, which includes singer Jewel, rapper Lil' Kim, actor David Alan Grier and Go-Gos singer Belinda Carlisle, was announced on Sunday. Wozniak is one of the most unexpected casting choices in the show's eight seasons. The new season begins on March 9. When he isn't dancing on national television, Wozniak speaks often with business and technology groups ...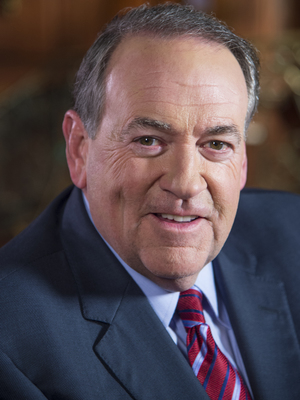 From Politico.com: Former Arkansas Gov. Mike Huckabee warned supporters Tuesday that the $828 billion stimulus package is "anti-religious."; In an e-mail that was also posted on his blog ahead of the Senate's passage, Huckabee wrote: "The dust is settling on the 'bipartisan' stimulus bill and one thing is clear: It is anti-religious."; The former Republican presidential candidate pointed to a provision in both the House and Senate versions banning higher education funds in the bill from ...