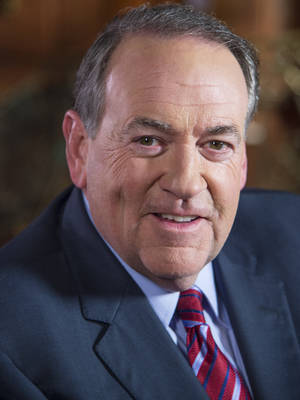 Mike Huckabee might be the Republican Party's next great hope. So says Washington Post political columnistChris Cillizza. Former Arkansas Gov. Mike Huckabee(R) leaned heavily toward the 2012 presidential raceover the weekend, telling Fox News Channel's Chris Wallace that he "does better against [President] Obama than any other Republican." After Huckabee's interview -- in which he also cited a "strong sentiment out there" for him to run -- the governor wrote a blog ...
Col. Oliver North will be speaking at The Forum at Premiere on Thursday, July 15. The Forum at Premiere is a speaker series located at the Premiere Speakers Bureau office in Franklin, TN. Each Forum allows area business leaders to enjoy lunch with and hear a brief speech from national figures. Past Forums have included Gov. Mike Huckabee, Andy Andrews and Olympian Jim Craig. Oliver L. North is a combat decorated Marine, #1 NYT best-selling author, small business founder, inventor with ...
In her most recent Washington Post column, personal finance expert Michelle Singletary reports on a disturbing trend that American's senior popular needs to be aware of. When we talk about the aging population in the United States, the conversation is often focused on who will take care of the physical needs of millions of seniors. But there's a growing threat we also need to make our concern: financial fraud of the elderly. One of five Americans over the age of 65 -- that's 7.3 million ...
The following is an editorial written by environmental journalist Amanda Little in response to the BP oil leak. One month after BP's Deepwater Horizon rig exploded in the Gulf of Mexico and unleashed a catastrophic oil spill, the costs are sickening.Fragile marshes once rich with marine life are now coated with brown scum. Hundreds of shrimpers and oystermen are out of work, and the region's multi-billion-dollar seafood industry is crippled. Twenty-five-hundred square miles of ocean is ...
Kim Bearden, who co-founded the Ron Clark Academy with its namesake, was recently featured in Georgia Magazine. The Atlanta-based school has gained national recognition as one of the world's most innovative and motivational educational programs. Read part of the article below. "Bad boys, bad boys, whatcha gonna do? Whatcha gonna do when they come for you?"; Inner Circle's reggae song "Bad Boys"; blares while a flashing blue light whirls around and around. The woman standing ...
Educational leader Steve Perry's weekly CNN segment "Perry's Principles" on Anderson Cooper's AC360 is becoming one the news network's most talked about segments. Every week, Perry, who is the founder of Capitol Preparatory Magnet School in Hartford, Conn., identifies challenges facing America's educational system and interviews various thought leaders about changing the ways that we teach our nation's children. This week Perry will interview former Senate Majority Leader Trent Lott (R-MS). ...
Last month Premiere Speakers Bureau launched Premiere Mobile, our exciting new iPhone app. We're now thrilled to let you know about the massive updates that have been made. Premiere Mobile is now a must-have for all Premiere clients! When we launched the initial app, you could search for motivational speakers, read bios, check fees and do anything else that you would need to find the right speaker for your event. With our new updated app, event planners can now also log in to find information specific to their ...
Two-time NFL MVP Kurt Warner was recently honored by the Iowa Barnstormers, Warner's pre-NFL arena football team, with the retiring of his jersey. Warner played for the Barnstormers from 1995 to 1997 before going on to become one of the most celebrated players in NFL history. Warner's #13 is the first number to be retired in the team's history. "We think it's great for the Barnstormer fans to have him back," Jeff Lamberti, the Barnstormers' managing owner, told The Des Moines Register. "He is clearly ...
Last week CNN switched things up on Anderson Cooper's AC360. On Friday, the award-winning anchor's show will take on a talk-show format with a live studio audience. Here's an inside look: Anderson Cooper is an Emmy Award-winning journalist and the host of CNN's AC360. For more information on how to bring him to your next event to speak about current events, journalism or media, visit PremiereSpeakers.com/Anderson_Cooper.
Michael Reagan, eldest son of President Ronald Reagan and best-selling author, writes on Reagan.com of the turning tide against the electoral advantage of incumbents, warning elected officials of the costs of careless spending. In politics, incumbency usually provides a significant advantage to a candidate. Usually, special interests and large-dollar donors flow to those who are currently in power and have control over government purse strings. Incumbents also carry the distinct ...