Ben Casnocha
Entrepreneur and #1 New York Times Bestselling Author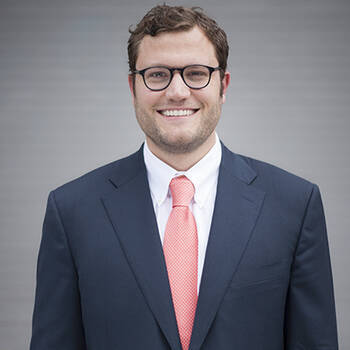 Ben Casnocha Text Reviews
Ben hit it out of the park. Our HR leaders are still raving about his session on the new employer-employee compact and how to recruit and manage entrepreneurialemployees. We were very happy to host him at SHRM India!
Malina Jacobowitz - Society for Human Resource Management India
Ben delivered a dynamic, gripping and content-packed presentation that connected directly with the concerns and interests of our delegates. His presentation received excellent feedback from all quarters. Ben was a pleasure to work with throughout, being highly professional, flexible and considerate. He took special care to understand the goals of the conference, our needs as organisers and the desires of the paying delegates. Ben's attention to this important detail was clearly evident in the overall success of his talk.
Scott Druck - Oxford Strategic Consulting
On behalf of the Worldwide Innovation Team, we wanted to thank you for joining our 6th Annual Innovation Conference last week. Your experiences as an entrepreneur and innovator provided the perfect context for the afternoon portion of our agenda, and your Four Strategies really helped the audience see how they can apply innovation to their work. The feedback on your session and the overall conference has been tremendous.
Evnet Planner - Pfizer
Ben's presentation went extremely well. He motivated the students based on their interest in the issues he presented. The students were very impressed and thoroughly enjoyed his talk.
Edward Lewis - University of Denver
Ben grabs and holds his audience with a rapid-fire, succinct, insightful and motivational presentation. Aspiring entrepreneurs in attendance were well served by his insights into the entrepreneurial mind.
Robert Robb - University of Texas, Dallas
Ben's speech at Duke was engaging and enlightening, and it inspired all who attended to explore the path of a life entrepreneur in their own lives.
Jeremy Welch - Duke University
Ben's presentation was fantastic, concise, easy to understand, simple yet thought-provoking, inspirational, engaging, and full of interesting quotes and anecdotes. I truly loved his energy and enthusiasm!
Jing Chen - The Wharton School @ UPenn
Ben Casnocha's speech is one that all can relate to. His inspirational story, and deep-rooted beliefs and principles, illustrate that the American Dream is possible for anyone.
Scott Bradley - Boston College
Ben's presentation was a refreshing, practical look at the realities youth face as they pursue an entrepreneurial pathway. Our educators walked away with many ideas on how to better serve the 'Bens' in their classroom. Well done!
Heather Vansickle, Executive Director - National Association for Community College Entrepreneurship
Ben Casnocha, as a speaker, is engaging, insightful and thought-provoking. He is real and while down to earth, uplifting in his message.
Chuck Alvery, CEO - Western Nevada Economic Development Association
Phone calls and emails continue to flow in with accolades about how fantastic Ben's workshop was. The drastic economic times call for drastic measures.
Richard Warner - Lehigh Carbon Community College
Ben's presentation about his entrepreneurial life philosophy was insightful and inspiring to everyone in the audience. Ben delivered his presentation with elegance and confidence; he was exactly the right person delivering exactly the right message.
Deborah Murray - University of Nebraska, Kearney
Ben's message is exactly what today's leaders need to hear about building an engaged workforce. He is an insightful and energetic speaker who offers tips you can put into practice immediately.
Vicki Stanford - The Ken Blanchard Companies