Becca Stevens
CNN Hero, Founder and President of Thistle Farms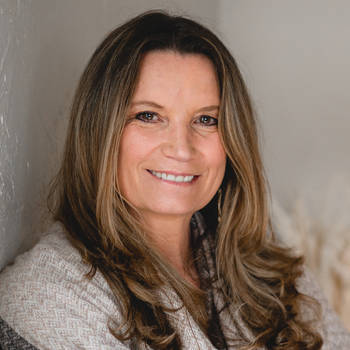 Becca Stevens Text Reviews
Becca Stevens has been a blessing in my life both professionally and personally. The times we have partnered together to bring ritual and faith to others from our community have been some of the most gratifying moments of my work here in Nashville. Becca's humble presence with others and willingness to hold space and insist upon equity for all inspire and instigate me to action. She is truly about love as the ultimate healing agent.
Rabbi Laurie Rice - Congregation Micah
Becca is a poet and a prophet. Her words reach deep into our hearts and awaken courage and tears most of us don't know are there. She convicts us not just of our need to stand with and as the most marginalized in this world but of the deep, deep joy of doing so. She has a power that comes from the deep integrity of living exactly what she believes - that love is the most powerful force for social change in the universe. In my 20+ years as a priest, I do not have a more treasured colleague, friend and partner in ministry than Becca Stevens. She is a constant source of inspiration and strength. Every time I am in her presence I am changed for the better.
The Rev. Mike Kinman - Rector, All Saints Episcopal Church
As I would have expected, Becca killed it! Very positive feedback from the crowd and I believe we just about purchased everything they had brought to sell.
Todd A. Batson, Senior Vice President - Cumberland RIMS (Risk and Insurance Management Society
Becca Stevens is a force of nature--both as a speaker and with her words on the page. Her message always gets right to the heart of the matter.
John Prine - Grammy-winning singer-songwriter
Becca Stevens is a world-class communicator! She's moving, entertaining, heartfelt, and wise beyond words. Her gift for connecting with any audience never fails to amaze me.
Ian Morgan Cron - Best-selling author of The Road Back to You, corporate speaker