Premiere Exclusive
Andy Andrews
New York Times Best-Selling Author, and Modern Day Will Rogers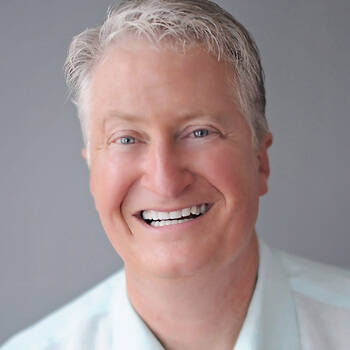 Andy Andrews Text Reviews
Everything was superb! The consensus was that Andy was the best entertainment in the eleven years we've held our conference. I personally enjoyed meeting him and now have two autographed books! Thank you!
Nicole Brannick - Techmer PM, TN
Through his unique brand of humor, Andy Andrews throws open the windows that let a new breeze blow through every place he goes. While he's downright funny, he also packs a powerful punch!
Bill Gaither
Andy Andrews has become one of the largest influences in my life.
Chris Smith - Executive, Coca Cola Enterprises
An incredible communicator who inspires both collaborative teamwork and a passionate commitment to customer service, Andy Andrews delivers brilliantly on three fronts--content and motivation, with a rich and spontaneous sense of humor.
David Guthrie - Director of Business Development, FedEx
You presented the material in a way that was totally congruent with the fundamentals presented in the Beyond Freedom Course. This Liberty Conference was the 2nd of the year and based on the comments we received, it was by far the best we have ever done.
Joe Neid - Liberty League International
Andy Andrews breaks all molds. He's developed a message that challenges each listener to think . . . and he drives that message home with intelligence, wit, and humor.
Terry Reeves - Corporate Communications Director, Dippin' Dots, Inc.
I recommend Andy Andrews to anyone anywhere. He made us laugh so hard that we were crying, while inspiring us to lift ourselves to higher heights within our own lives.
Thomas Denton - Vice President, Corporate Communications; DHI Computing Services
From the owners to the Trustees through the staff and across the member base it was unanimous: Andy is the most powerful and transformational experience we've ever had in the history of the company.
Rick Loy - Advocare
Speaking on the topics of Mastering the Seven Decisions that Determine Personal Success was right on target with the messages we have been delivering through our leadership development academy. Thank you for making our meeting a tremendous success.
Audrey Boone Tillman - Aflac
We used Andy Andrews as a speaker, then folded his words and material into every aspect of our work and daily lives. Our sales increased this year by 400%. We already have Andy on our schedule for this coming year and are ready to break another record.
Brian Smith - Regional Director for Keller Williams Realty Colorado Region
ANDY WAS AWESOME!!!! Many of the things he said are applicable in our lives no matter what our profession . . . Stressing the point "Everything you do matters," he hit it right on the head.
Kelly Hohman, Marketing Director - North Central Ohio Educational Service Center
Andy is a fantastic speaker. He is a true noticer like I've never seen before. He has a way of grabbing the audience's attention from the moment he steps on stage, gradually building their captivation and excitement throughout the event. We've had Andy speak to our client base on more than one occasion. He is the only speaker we have ever had that has made multiple appearances. That in and of itself speaks volumes to job Andy has done for our organization.
Scott Ferguson, Wealth Coach - Financial Concepts
In the first year of our relationship with Andy Andrews, Fairway doubled its business volume from $5.4 billion to 11.2 billion. The second year with Andy, we cracked $17 billion, and the third year we moved past $22 billion
Steve Jacobson - Fairway Mortgage