Alan Hobson
Mt Everest Climber, Summiteer & Cancer Survivor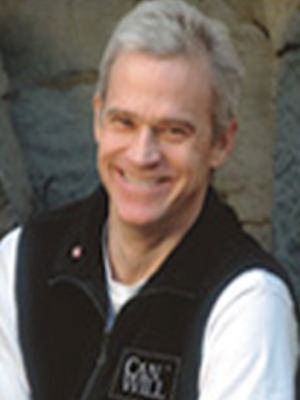 Alan Hobson Text Reviews
Your message of dedication, perseverance and mental toughness was right on target for our employees. Everyone in the room was astounded with the amount of insight and knowledge you possessed about our business and their roles.
Gregory C. Franks - Merrill Lynch
You are an absolute perfectionist and you commit to a speaking presentation the way you commit to an adventure. You do your homework, prepare thoroughly and execute passionately. In short, you reflect professionally what you have done personally.
Bill Tate - TransAmerica
Wow!--that is my word to describe your presentation. You were absolutely amazing and the entire group loved you. Our SVP is still raving about how you so naturally applied your journey to our group's professional journey.
Cindy Campbell-Taylor - The Walt Disney Company
Yours was the best presentation I have ever seen by a speaker. Your words have magical properties . . . there was another side to your presentation that blew me away . . . the utterly sincere humility with which you delivered it.
Matt Taylor, Key Account Manager - Thermo Fisher Scientific, Leicestershire, England
Any organization would benefit from hearing your presentation and from meeting you. Hands-down, it was the best national sales meeting in the 15 years since this organization began and that was due in no small part to you.
Nassib Chamoun, CEO, President & Founder - Aspect Medical Systems, Norwood, MA
. . . none come close to understanding our business model, our products and our culture as you did. I was impressed with your attention to the smallest details about our company. Your research and preparation definitely paid off and it showed--in spades!
Phil Crescenzo, Executive Director - Melaleuca, Inc. Buena, N.J.