Alain Sylvain
Founder & CEO of Sylvain Labs, a strategy and design consultancy provoking progress for companies, people and society at large.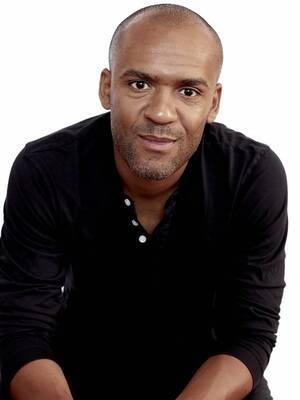 Alain Sylvain Text Reviews
We've been delighted to have Alain Sylvain as a two-time speaker at the Adobe 99U Conference. He offers a unique birds-eye view of culture that connects and contextualizes a huge range of mediums and moments, in a way that few other speakers can. Alain's talks have been highly rated by our audience for both his fresh, yet pragmatic, insights and his engaging onstage energy.
Andrea Rosen - 99U Conference
Alain has a one-two punch appeal as a speaker. He is engaging on stage (or Zoom) and he has genuine curiosity backed by substance. The combination produces thoughtfully customized talks that respond to the room. He delivers the complete opposite of rote speeches that are more about the speaker's brand than the audience and is always a great addition to the event.
Racquel Joseph - Kindred
Alain is one of the best speakers in the world of branding. He's a regular crowd favorite at our yearly brand marketing conference in Amsterdam. We never hesitate to invite Alain back because his talks are always original, provocative, and relevant to a wide range of trends and talking-points within the marketing and creativity industry. Not many speakers can effortlessly blend in social psychology, business, history, and pop culture into their talks like Alain does. So if you're looking for a uniquely thought-provoking speaker to add to your conference program, Alain should be first on your list.
Nicolas Deskos, Head of Content - OnBrand